The Ivy Clinic has a superb physiotherapist, Lynn Main.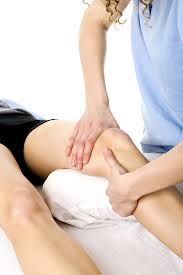 Lynn's physiotherapy treatments involve a full assessment, and aims to help relieve the pain of musculo-skeletal pain and injury, using combinations of manual and exercise therapy.
Whether your pain or problem  has been caused by illness, accident or ageing, Lynn can help and advise you about the best treatment for your specific need.
The most common conditions treated include, back pain, headaches,  joint and muscular pain, knee or shoulder pain and sports injuries.