Over time, our faces can start to show the wear and tear of everyday life, with unwanted lines and wrinkles making us look far older than we feel. At The Ivy we offer a wide selection of safe, non-surgical, non-invasive facial rejuvenation treatments to give you a healthy, more youthful look.
Here are some of the facial rejuvenation treatments we offer. A free consultation is available to find the best treatment for you:
Wrinkle-reducing injections
Commonly used to treat frown lines, forehead lines and crow's feet around the eyes, these injections are a safe, tried and tested way to reduce lines and wrinkles without the need for surgery.
Small amounts of a purified protein is injected into the muscle in the affected area, making it relax and thus creating a smooth, fresh appearance. We tailor the exact amount of protein used to each individual patient. Most people prefer to keep some movement in the muscle so that the effect looks completely natural.
10% discount on a course of 3 sessions.
Refer a friend for a course of 3 sessions (during your course) and you both get an extra 5% discount
Thread Lift
The Thread Lift is a procedure which rejuvenates and improves the structure of the face, in a similar way to a surgical facelift, but without the need for surgery. The Thread Lift uses specialised threads which are introduced into the skin with a very fine needle to lift tissue and muscle and improve skin texture.
The threads are extremely versatile and can be used all around the face and neck. They can treat vertical and horizontal wrinkles on the forehead, sagging brows, drooping cheeks, pronounced nasolabial (nose to mouth) and marionette (corner of mouth to chin) fold, sagging jawline and neck and folds and wrinkles on the chin.
The threads are naturally absorbed by the body in six to eight months, however, the effects of the treatment can last up to two years.
Dermal Fillers
Dermal fillers add volume to the skin, helping to reduce wrinkles and deep lines, as well as smoothing out the contours of your face. As we get older, skin starts to lose the collagen that helps to support and shape it, meaning wrinkles and lines get deeper. Over-exposure to the sun, stress and habits such as smoking can make the problem worse.
Dermal fillers replace this collagen, restore hydration and help to plump out the skin, giving it a fuller, younger appearance. At The Ivy we are proud that the majority of our patients describe the procedure as virtually painless, because our expert therapists use the latest techniques and local anaesthetics to keep you as comfortable as possible.
Regular applications of filler are recommended to maintain results.
We offer a 10% discount on courses of three filler treatments.
Before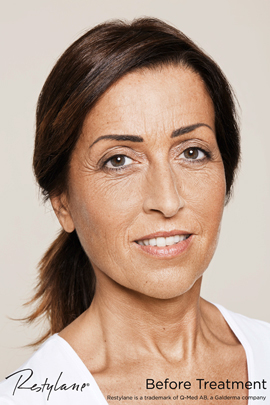 After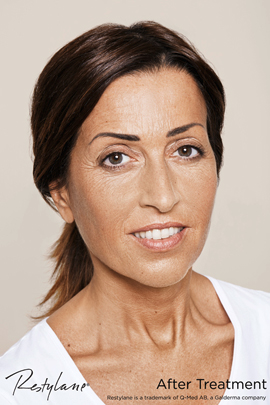 Before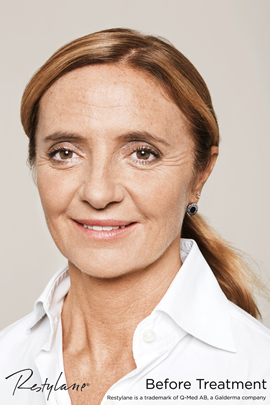 After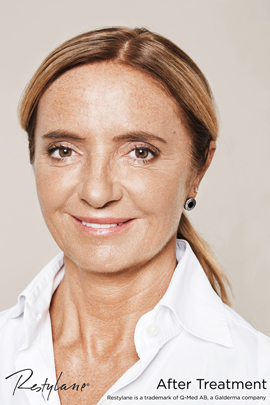 Before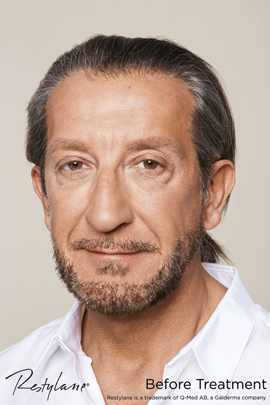 After