At The Ivy Clinic we want to help you achieve the smile of your dreams. If you are unhappy with your smile but unsure which treatment or combination of treatments is best for you, one of our Full Smile Makeovers in Teddington could help.
Our experienced cosmetic dentists can help you to assess your smile and, after listening to what results you would like to see after treatment, can recommend the best options to get you there. We will discuss all treatment options, including projected costs and timescales, with you before starting any treatment. With the aid of computer software, we can also show you exactly how your new smile will look.
Perhaps you would like your teeth to be straighter, and also brighter. In this case one of our discreet orthodontic solutions, complemented by a session of in-office tooth whitening, may be the best course of treatment. If your front teeth are chipped or discoloured, porcelain veneers or composite bonding may be the perfect solution.
We use an eight-step checklist to assess your smile. It's not just about your teeth and gums; your whole face makes up your smile, so we look at how to design the perfect smile to suit you as an individual.
The Smile Makeover Checklist
First we look at the horizontal and vertical symmetry of your face. Imagine a horizontal line between your pupils and the tips of your canine teeth, and a vertical line through the centre of your face. Ideally the horizontal lines should be parallel and the vertical line should run through your two central incisors.
We look at the width of your smile, and at the curve of your smile line, before looking at how much gum tissue is on show when you smile. Then we employ the ancient Greek Golden Proportion, which is found in many areas of nature. In a perfect smile, the width of each front tooth compared with the next follows this proportion.
Finally we look at tooth proportion, with the ideal width of a tooth being approximately 80% of its length, and at embrasure space, the small triangular spaces between the tips of the front teeth. After discussing our findings with you, we can recommend the best treatments to give you that perfect smile.
Before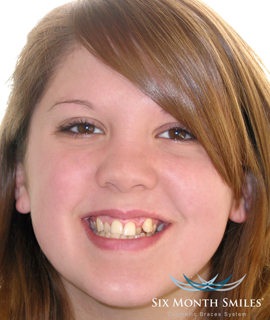 After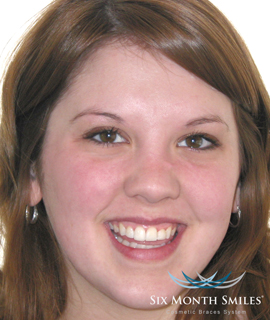 Before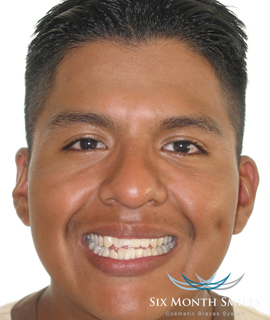 After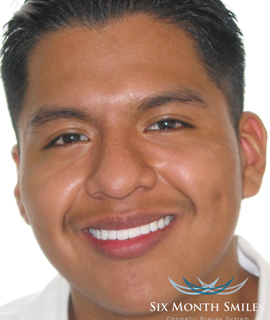 Find out more about Full Smile Makeovers Teddington & Twickenham
To book an appointment for a consultation with one of the Ivy Clinic's dentists or to find out more about the full smile makeover options, give us a call on 020 8977 8700.