Our Beauty Therapists here at The Ivy, offer a fantastic Men's Facial Skin Treatment.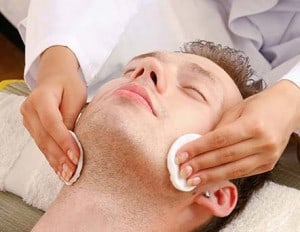 It consists of a deep cleansing treatment to exfoliate and to help eliminate blocked pores,
it soothes shaving bumps and irration whilst leaving the skin revitalised.
We also offer a Hand Grooming, Foot Grooming and back, shoulder or chest wax,
or at the end of a long week, a relaxing De-stress back, neck and shoulder massage.