Many adults dream of having straighter teeth, but when they think about orthodontics they conjure up images of traditional metal bracket-and-wire braces that may have been worn by their peers at school. These "train track" style braces are notorious for being very obvious, for having lengthy treatment times and for being uncomfortable. Thankfully, modern teeth straightening treatments have advanced greatly. At The Ivy Clinic cosmetic dentists in Teddington we offer a number of options for teeth alignment, including invisible braces, clear braces and Invisalign braces to straighten your teeth gently and quickly, without the world having to know you are having orthodontic treatment.
Clear Braces in Teddington and Twickenham
Clear braces are a series of metal-free, clear teeth aligners that gently move your teeth into the desired position. They are suitable for most patients over the age of 14 and are removable, which means you can still enjoy your favourite foods and can take them out for short periods, for example for social events. It also helps you to maintain good oral hygiene as you can brush and floss as normal.
Invisalign
Invisalign braces have been used by more than 3 million people across the world to gently straighten their teeth. A series of bespoke, clear aligners are used to move your teeth into a new position. Invisalign aligners can treat a wide range of orthodontic conditions, with typical Invisalign treatments lasting between eight and 18 months.
Inman Aligner
The Inman Aligner works by gently pulling and pushing your teeth into the desired position. A pair of opposing, spring-loaded aligner bars create continuous, gentle pressure over a wide range of movement. Using gentle pressure is kind to your teeth as well as quick. Once your teeth have moved to the desired position, the Inman Aligner acts as a retainer and ensures they stay in the new position.
Six Month Smiles
Six Month Smiles are a revolutionary new form of discreet braces that corrects mild to moderate cosmetic orthodontic problems by focusing on the front teeth – those that show when you smile. They comprise tooth-coloured wires and clear brackets, and results are guaranteed within six months. We offer a free Six Month Smiles consultation to see if this is the best treatment plan for you. Also see our comprehensive Full Smile Makeovers treatments, transforming your smile.
Before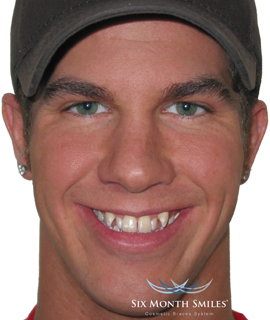 After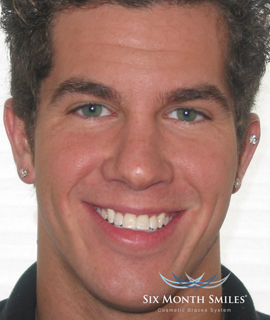 Before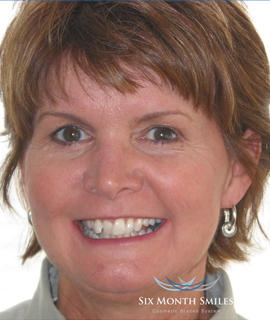 After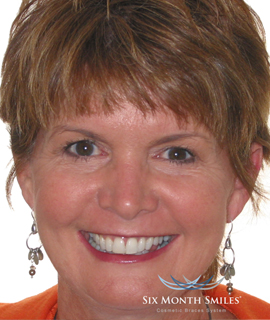 Before
After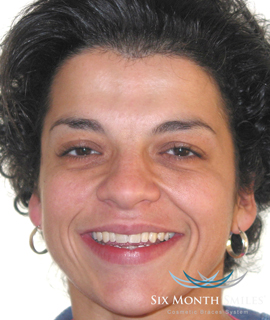 Get started with Teeth Straightening in Teddington today
You can start the process of getting straighter teeth today – just call 020 8977 8700 now to book an appointment for your consultation where our friendly and experienced dentists can discuss your options with you, including the application of clear braces, in Teddington and Twickenham. We look forward to hearing from you!