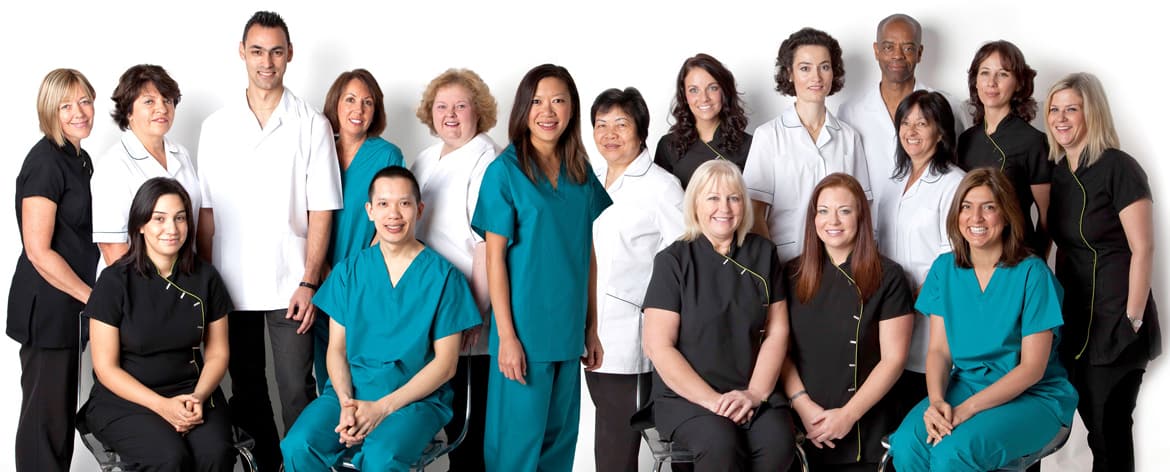 All our dentists adhere to the rules governing the profession under strict guidance from the General Dental Council (GDC) "Standards for Dental Professionals".
Dillon Chan – Dentist
BDS, MFGDP
GDC No. 77491
Dillon is the principal dentist. He qualified from Manchester University Dental School in the year 2000 and was awarded the Farrar Prize in dentistry as the best dentist in his year in the field of prosthetic dentistry. He has also been awarded the MDDUS prize for his research into mouthguards. Dillon is passionate about providing high standards of dentistry and facial aesthetic treatments. His gentle approach and high quality treatment means he has many loyal patients, including some television presenters and models. As a child, Dillon had aspirations to be a chef so in his spare time he enjoys testing new recipes on the rest of The Ivy Clinic team.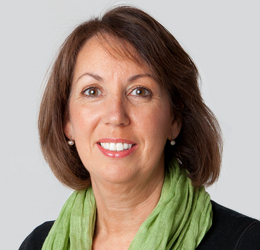 Dr Pamela Foster
BDS
GDC No. 60143
Pam qualified from Newcastle University in 1985 and is experienced in all types of dental treatment including preventative, cosmetic, crowns, veneers, bridges and whitening treatments. She has worked in the local area for the past 16 years. Her many years of experience and having two children herself gives her great understanding in treating children. Pamela is such an expert in gentle dental care she was chosen to be one of the Community Dentists for Richmond and Twickenham. In this role she treats Special Needs patients, both adults and children, referred to her by other dentists. These may be phobic patients or medically or physically compromised individuals who cannot be treated in a normal practice environment. When not working, Pamela spends time with her family, walking the dog and reading.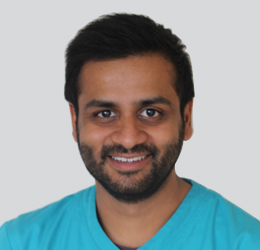 Dr Rishi Nagaria
BDS
GDC No. 194317
Rishi qualiified as a dentist from Barts and the London School of Medicine and Dentistry in 2010. He then went on to complete vocational training with the London Deanery. Following this, he took a position as a senior house officer at Kings College Hospital, working in paediatrics and adult restorative departments as well as oral surgery and oral medicine. During this time, he passed the MJDF diploma from the Royal College of Sugeons of England. He then moved onto working in general practice, and carried out courses in aesthetic dentistry. His main interest lies in minimally invasive aesthetic dental treatment. In his spare time, Rishi is a keen jogger, and has a passion for food and cooking.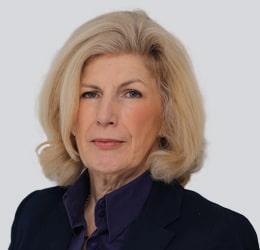 Dr Flora Smyth Zahra
Dentist
BA LDSRCS MFGDP Dip Rest Dent RCS (Eng)
GDC No. 59938
Flora is a General and Restorative Dentist. She trained at University College London and subsequently gained further qualifications from:- Birkbeck College London, the Faculty of General Dental Practitioners, the Royal College of Surgeons England and King's College London. Flora carries out all aspects of Dentistry and has a Special Interest in Periodontology. Her Postgraduate training enables her to treat complex cases. Flora also works as a Clinical Teacher in Periodontology and Conservative Dentistry at Guy's Hospital, London and also sits on the Education Board of the FGDP (UK).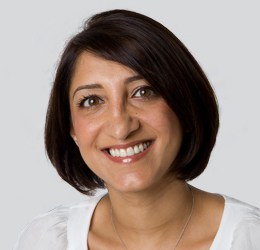 Dr Anit Hayre
BDS
GDC No. 70677
Dr Hayre qualified from Sheffield University Dental School in 1995. Her interests include cosmetic dentistry, teeth whitening, facial aesthetics and orthodontics. She is also qualified in 6 Month Smiles braces and has recently completed a one year advanced course in cosmetic and aesthetic restorative dentistry.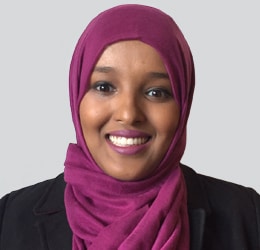 Miss Maryan Khalif
Hygienist
BSc
GDC No. 186743
Maryan has been with The Ivy Clinic ever since she qualified as a Dental Hygienist and Therapist from the Portsmouth Dental Academy in 2013. She is experienced in carrying out a wide range of periodontal treatments to improve the health of your teeth and gums. She enjoys working with patients that are dental phobic by putting them at ease with her gentle manner. In her spare time she enjoys reading, baking and is a big sports fan.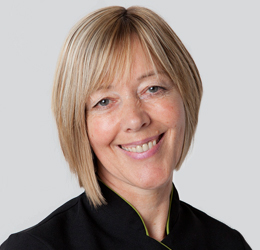 Cheryl Gaskin
Clinic Co-ordinator
GDC No. 14853
Cheryl is a registered dental nurse and has over 13 years experience working as a dental nurse in the Teddington area. She is also trained in Dermalogica, Skinceuticals and Dermaquest advanced skin care products. Cheryl is friendly and approachable and usually your first point of contact with The Ivy Clinic. She has four sons who keep her busy outside of work and when she does get some spare time enjoys reading, knitting and photography.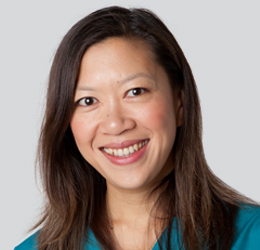 Dr Ivy Chan
BSc (Hons), MBBS, FRCA
GDC No. 6054519
Ivy, whom the clinic is named after, is a hospital doctor and also holds a first class honours degree in anatomy. She is an Anaesthetic Senior Registrar, working in several London hospitals and is one of The Ivy Clinic's medical advisors. In her spare time Ivy can be found at the gym and also enjoys reading, going to art galleries and watching musicals.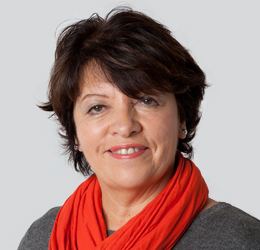 Lynn Main
Physiotherapist
BSc (Hons), MCSP
HPC No. PH55328
Lynn is a Chartered Senior Physiotherapist. She qualified in 1998 from Brunel University. She is also a qualified acupuncturist. Apart from her expertise in Sports Medicine and Orthopaedic rehabilitation, Lynn has an interest in vestibular disorders, i.e. dizziness and balance problems. Lynn enjoys running, swimming and chasing her dog around Bushy Park.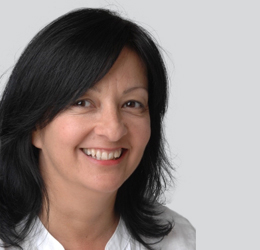 Nargis Ahmad
Osteopath
BSc (Hons) Ost
GOC No. 4593
AXA PPP, Cigna Registered
Nargis Ahmad B.Sc.(Hons) Osteopath, has provided treatments for natural pain relief for babies, children and adults for nearly 20 years. Nargis was born locally in Kew and after a successful corporate career, re-trained to become an Osteopath at The British School of Osteopathy. Since her degree training, Nargis has attended many cranial post graduate courses, providing her with a unique blend of osteopathic skills. Her understanding of newborns over the years has become second to none. Nargis practices meditation, Tai Chi and teaches Laughter therapy and still lives locally in Teddington.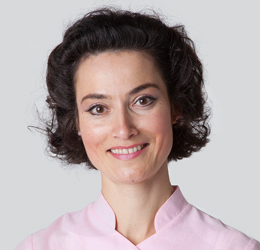 Terina Moran-Gentle
Podiatrist
BSc (Hons)
HPC No. CH13192
Terina qualified from the University of Westminster School of Podiatry in 1996. She has been practicing full time for the past 15 years taking a special interest in nail surgery but also undertakes routine care and orthotics. In her spare time Terina is a keen salsa dancer.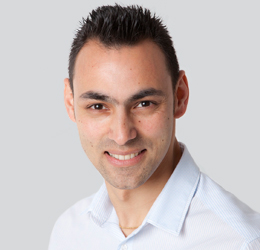 Kurt Moran
Podiatrist
BSc
HPC No. CH13887
Kurt has been a Podiatrist (chiropodist) for over fourteen years. He works in several practices and has been part of the medical team that looks after the Chelsea Pensioners. Outside of work Kurt has a passion for classic American muscle cars, which he spends more time fixing than driving but he assures us that's all part of the fun.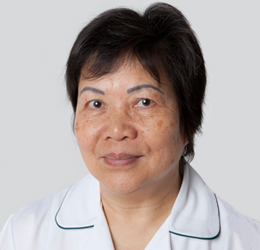 Po-Yee Wong
Acupuncturist
Nursing & Midwifery Council No. 70G1759E
British Acupuncture Council No. 952040
Association of Traditional Chinese Medicine and Acupucture UK No. FR04323
Po-Yee grew up in China and came to the UK over 40 years ago. She is fluent in English, Traditional Chinese and Simplified Chinese. She studied Chinese Medicine and Acupuncture at the Chengdu University of Traditional Chinese Medicine, China and has also trained in Hong Kong and the UK. She is also a registered UK nurse. When not treating patients, she enjoys reading and translating ancient Chinese books and spending time with her family.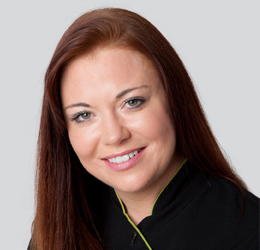 Katrina Durham
Beauty Therapist
BABTAC No. 280779
Katrina qualified as a beauty therapist in 1995 and has worked in several leading salons and spas. She has developed a thorough understanding of the most effective beauty treatments and cosmeceutical products. Katrina regularly keeps up to date with the latest treatments and specialises in the advanced skin care treatments and products available at The Ivy Clinic. In her spare time Katrina enjoys spending time with her family and friends.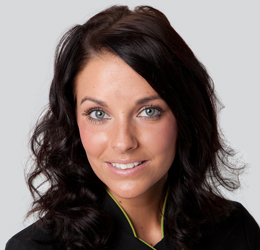 Candice Brown
Beauty Therapist
BABTAC No. 997831
Candice qualified in 2006 and is very popular with clients. She is the main beauty therapist at our branch in Nuffield Health Club Twickenham where she provides a wide range of treatments including waxing, IPL hair removal and chemical peels. When not working Candice enjoys photography, horse riding and keeping fit.
Nadia Rennie
Beauty Therapist
BABTAC No. 996194
Nadia studied beauty therapy at West Thames College and qualified in 2009. Nadia performs a range of treatments at the clinic including waxing, dermalogica facials, manicures, pedicures, eyelash/brow tinting and spray tanning. Nadia works at The Ivy Clinic on Mondays, Fridays and Saturdays. The rest of her week is spent looking after her young son and in her spare time she enjoys reading and going to watch live music.